Research and Development・Technology Development
We aim to contribute to a recycling-oriented society through speedy and flexible research and development
For a company to continue to grow, development of new product and technology is essential. Therefore, we are focusing on the following, based on these honing our existing core technologies and advancing research and development to expand the base of our business domains:
Quickness

Be responsive to market changes and act with a sense of speed.
Flexibility

Have a flexible way of thinking without being trapped by stereotypes.
Originality

Have your own method and style.
Compositeness

Think compositely using both conventional and new ways of thinking.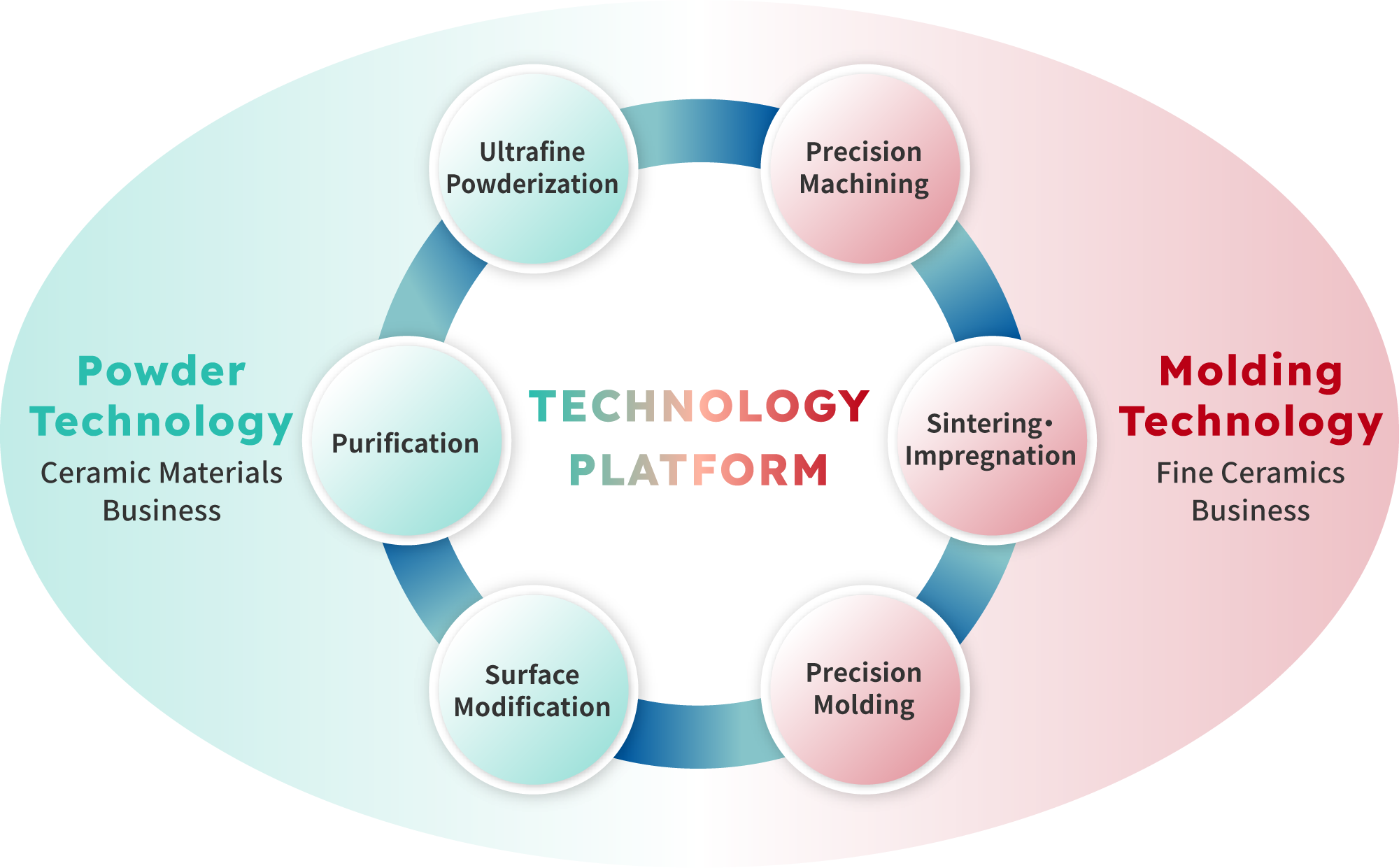 An Example of Development Themes
Development of SiC raw materials for SiC power semiconductors
Development of surface modification technology for ceramic powders
Development of precision molding and near-net molding technology
Development of ceramic 3D printer business
We will work in collaboration with our sales, R&D, technical, and manufacturing departments to develop products that contribute to a recycling-oriented society and respond flexibly to our customers' requests and expectations. We are actively pursuing technology partnerships with many companies and joint development with public research institutes such as industry-academia collaborative research.