As a corporate social responsibility, creating a sustainable society is an important mission for our company
We are promoting various activities for creating a sustainable society. For example, we are engaged in environmental conservation activities, such as obtaining the international standard certification for an environmental management system ISO14001 and the certification for SBT (Science Based Targets) to reduce greenhouse gas emissions.

In our manufacturing process, we implement activities such as water treatment measures, vibration and noise reduction measures, and dust suppression measures, and promote a "No Car Day" to reduce CO2 emissions. We also regularly conduct litter-picking activities in neighboring areas as part of our contribution to the community, and strive to be environmentally friendly global citizens to realize a better society.

In addition, aiming to be a company where each employee can feel a sense of purpose in their work, we are promoting support activities for the growth and self-realization of each employee.
ISO14001 Certification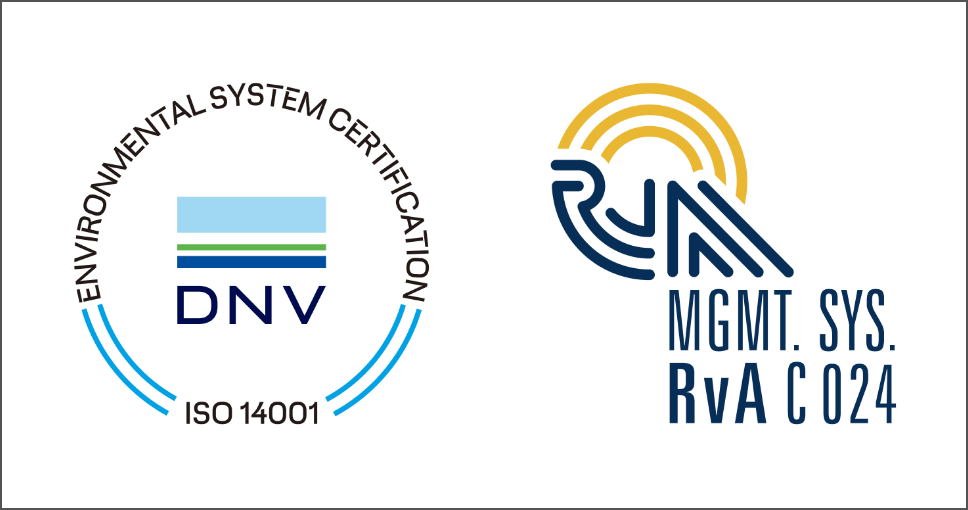 Various environmental problems surrounding the earth are recognized as serious problems. Aiming for a global appeal, we acquired the ISO 14001 certification, the international standard for environmental activities in October 1999, in order to be recognized by everyone in Japan and overseas as an environmentally friendly company.
Scope of Certification
Design and manufacturing of silicon carbide and alumina powders
Design and manufacturing of high-purity silicon carbide components
Manufacturing of semiconductor-related components
We will make efforts to become a better company by implementing environmentally conscious activities from the development and design stages of our products, striving for continuous improvement of the environment.
SDGs
We support the Sustainable Development Goals (SDGs) advocated by the United Nations and will contribute to the realization of a sustainable society through our business activities.
Products and Services
We will develop business activities with the goal of creating value that exceeds customer expectations and contribute to the further vitalization of local communities and the development of the industrial world.
Main Initiatives
・Continuation of the ISO 9001 certification for the purpose of maintaining and improving product quality and customer satisfaction
・Establishment of quality policy based on management philosophy and dissemination to all employees
・Creation of a BCP (Business Continuity Plan) for the continuation of stable product supply
Environment
We will accurately grasp the impact of our business activities on the environment and act with consideration for environmental preservation in all aspects of our business activities, such as efforts towards energy and resource conservation and initiatives contributing to reducing CO2 emissions.
Main Initiatives
・Continuation of the ISO 14001 certification for the purpose of continuing environmentally conscious business activities.
・Reduction of power consumption by switching to LED lighting and energy-saving air conditioning.
・Promotion of recycling raw materials by collecting and reprocessing used products
・Improving the renewable energy ratio by installing solar panels and promoting the purchase of green power.
Human Rights・Job Satisfaction
We will strive to prohibit harassment, thoroughly implement occupational health and safety, cultivate a corporate culture for the practice of diversity management, and promote work styles that are conscious of work-life balance.
Main Initiatives
・Setting clear rules against harassment and establishing a reporting contact point
・Proactive promotion of mental health care through measures such as conducting stress checks.
・Appointment of foreigners and women to managerial positions
Local Community・Social Contribution
We will contribute to the realization of a sustainable local community through active recruitment of local human resources, cleanup activities around our facilities, and local contribution activities in the event of a disaster.
Main Initiatives
・Implementation of cleanup activities around our plant
・Active recruitment of local human resources
・Donations and provision of supplies during disasters and outbreaks of infectious diseases
What are SDGs?
・SDGs is an abbreviation for Sustainable Development Goals and consists of 17 goals and 169 targets to be achieved by 2030, which has unanimously been adopted by the United Nations.
・Based on the philosophy of leaving no one behind, we aim to solve a wide range of social issues, such as climate change, economic growth, human rights, and job satisfaction, by involving all people, including governments, companies, and citizens.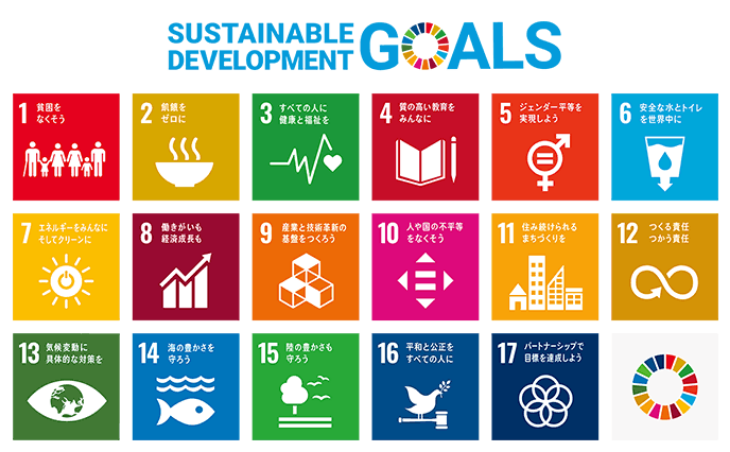 SBT Certified
In March 2023, Pacific Rundum Co., Ltd. is pleased to announce that its targets to reduce greenhouse gas (GHG) emissions have been approved by the Science Based Targets initiative (SBTi).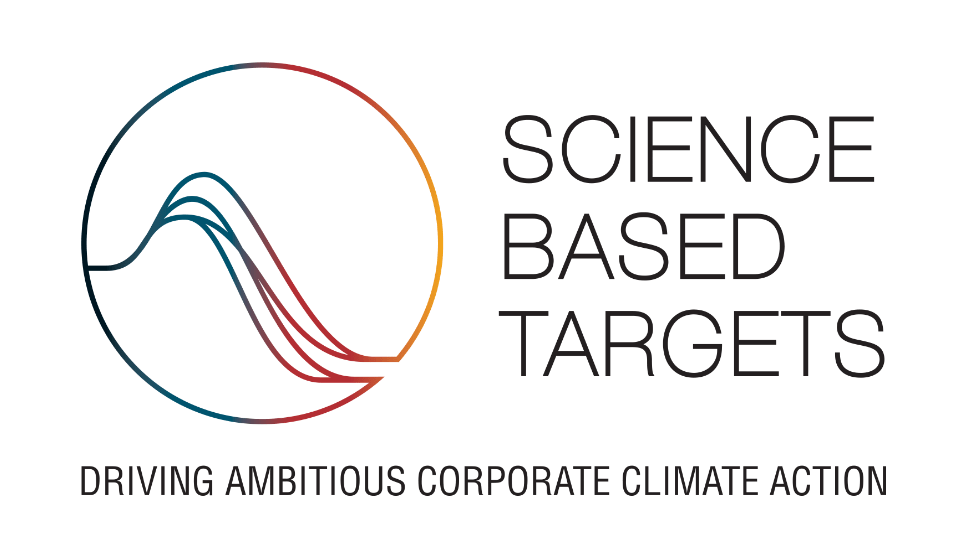 The SBTi is a joint initiative between the CDP, the United Nations Global Compact, the World Resources Institute (WRI) and the World Wide Fund for Nature (WWF), which defines and promotes best practice in emissions reductions and net-zero targets in line with climate science.

SBTi has now confirmed that Pacific Rundum's 2030 climate targets are in line with the level of decarbonization required to meet the goals of the Paris Agreement – to limit global warming to well-below 2°C above pre-industrial levels and pursue efforts to limit warming to 1.5°C.
Greenhouse Gas Emissions Reduction Targets
Scope of Emissions
Scope Definition
2030 Target (Versus 2018)
Scope1
Direct GHG emissions by companies
(combustion of fossil fuels, etc.)
Reduce GHG emissions by 50% (Scope 1+2) compared to 2018
Scope2
Indirect emissions from the use of electricity, heat and steam supplied by other companies
Scope3
Indirect emissions other than Scope 1 and Scope 2
Measure and reduce its emissions.
Pacific Rundum recognizes that global environmental conservation is one the most critical issues for all humankind. Under the slogan "Let's make our planet comfortable with everyone's actions.", we will work together to protect the global environment, including the reduction of greenhouse gas emissions, the introduction of energy-saving equipment, conversion of electricity usage to renewable energy.
Improvement of Work Environment and Other Certifications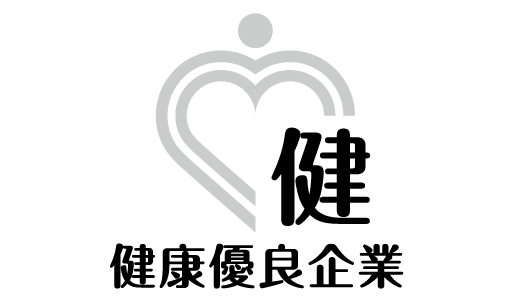 Health Management Declaration
We consider employee health management from a management perspective and are working on "Health Management" that is strategically practiced.In July 2022, we participated in the Healthy Company Declaration sponsored by the Health Insurance Association, and in April 2023, we acquired the "Excellent Health Company Silver Certification".
Going forward, we will continue to promote health-related initiatives as a company with outstanding health benefits, and pursue health promotion and a comfortable working environment for our employees.